The US Chemical Safety Board (CSB) continually emphasizes that every industrial facility should have fire emergency plans, or fire pre-plans, to minimize the impacts of a fire. Industrial fire emergencies can create dynamic circumstances resulting in fluctuating and challenging responses. The CSB, an independent federal agency charged with investigating industrial chemical accidents, urges emergency response agencies, companies, and communities to work closely together to prepare for potential tragic chemical accidents.
However, many established fire pre-plans are inadequate for an effective response, out-of-date, or inaccessible to those that need the plans the most. These mistakes may stem from the lack of a coordinated development process, poor plan format, or no change management procedure. Below are expert evaluations of pre-planning mistakes and corrective measures that can enhance the overall functionality of these plans, consequently limiting the impacts of a fire.
1. Lack of a coordinated development process: Response planning coordination between private and public entities improves emergency management capabilities. Partnering with associated response participants will result in a more successful and streamlined implementation of the intended plan. Relationships and coordinated efforts should be reflected when establishing, updating, exercising, and responding to fire emergencies.
Coordinated fire pre-plans can result in an expedient and safer response. A coordinated effort should consist of a combination of agreed elements including:
Personnel
Procedures
Company protocols
Best practices
Communications systems and methods
Establishing and sharing up-to-date facility information and site specific potential hazards in a coordinated effort prior to a fire emergency can assist responders in:
Determining appropriate and proven response methods
Acquiring and locating necessary equipment
Removing site-specific obstacles
Identifying sensitive areas
The faster the first responders can locate, assess, access, and mitigate the emergency, the sooner the incident will be contained and facility operations restored to "business as usual". Limiting liabilities in a fire emergency by informing first responders of key components is crucial to your company's livelihood.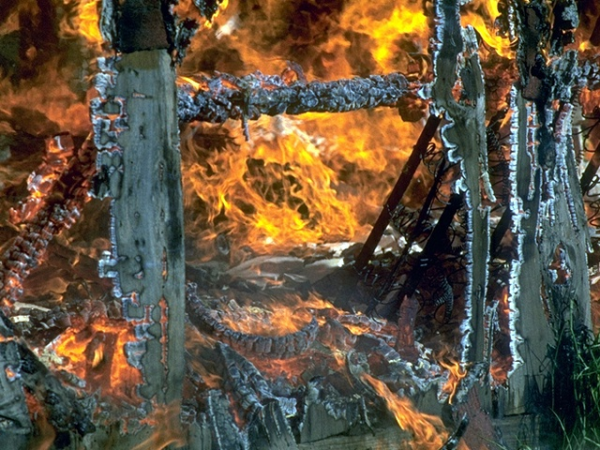 2. The fire pre-plan format: As your organization evolves, grows, and changes over time, personnel, hazards, response equipment, and overall site layout may be altered. Each time a single component of the plan needs to be updated, the entire paper document needs to be redistributed. Site specific information, such as exposures, building hazards, foam calculations, and hydrant locations are plan details that create a thorough fire pre plan, and may need to be updated over time.
These plans should be in "easy-to-read" formats. It is important to remember that responders may have to refer to fire plans at night, in periods of limited light, and in inclement weather. The easier the information is to read, the better it is for all responders. When facilities are large, color-coded plot plans can be utilized for each segment of the facility. Response strategies can be developed for and associated to each area, making it much easier to respond to fires in large complexes.
Despite the response situation or circumstances, fire pre-plans should include, but are not limited to the following:
Building/site layout information
Fire suppression information
Hazards locations
Utility information
Exposure information
Water supply
Evacuation needs
Occupancy information
Special procedures for handling, storage and control of major fire hazards items
Mutual aid resources
Strategies
With budgets restraints and increasing workloads, easing plan maintenance issues, improving communication methods, and minimizing preparedness disparities is critical in the emergency management realm. Dismissing the importance of maintaining this crucial response plan with the most up-to-date information is not only putting lives at risk, but could exacerbate the emergency and become a costly loss for a company.
Because of an increasingly technological-driven culture, the concept of utilizing technology for preparedness planning continues to expand. Establishing or converting your paper-based plans into web-based, database driven system allows for simple modifications, streamlined company formats, and easy distribution.
3. Accessibility: Industrial fires can escalate quickly and the potential danger to lives and the environment can exponentially increase. In the event of an emergency, up-to-date paper plans may not be available from other locations. Although some companies utilize electronic plans housed on an intranet that can be accessed remotely, emergency events often create the possibility that the main data source or server is inaccessible.
When an incident is isolated to a particular location, web-based response plans can enable response measures on a company-wide scale. Web-based plans can also provide hyperlinks, forms libraries, simplified interfaces, and other tools designed to improve functionality for plan users and streamline company response elements.
But with any data system, redundancy and back up efforts are essential. In the event Internet connectivity is terminated or inaccessible, emergency managers and responders must have alternative means to access plans. Redundant data centers, scheduled downloads, and security measures must be a part of any web-based emergency management program. This allows for multiple options for accessibility, ensuring the responders have the correct information at critical times.
For more information on Fire Pre-Plans, read our expert guide: